Our innovative glove dispenser holds five pairs of rubber or nitrile gloves, conveniently clipped to your belt or attached to any surface with a Velcro fastener. Ideal for healthcare workers, nurses, outdoor sportsmen, or any other person needing hand protection.
Benefits
prevent transmission of bloodborne disease
easy and convenient gloved protection… use with belt clip or velcro fastener
durable, lasting up to three years; easily refillable
prevent wasting gloves
your company name, service, phone number printed on canister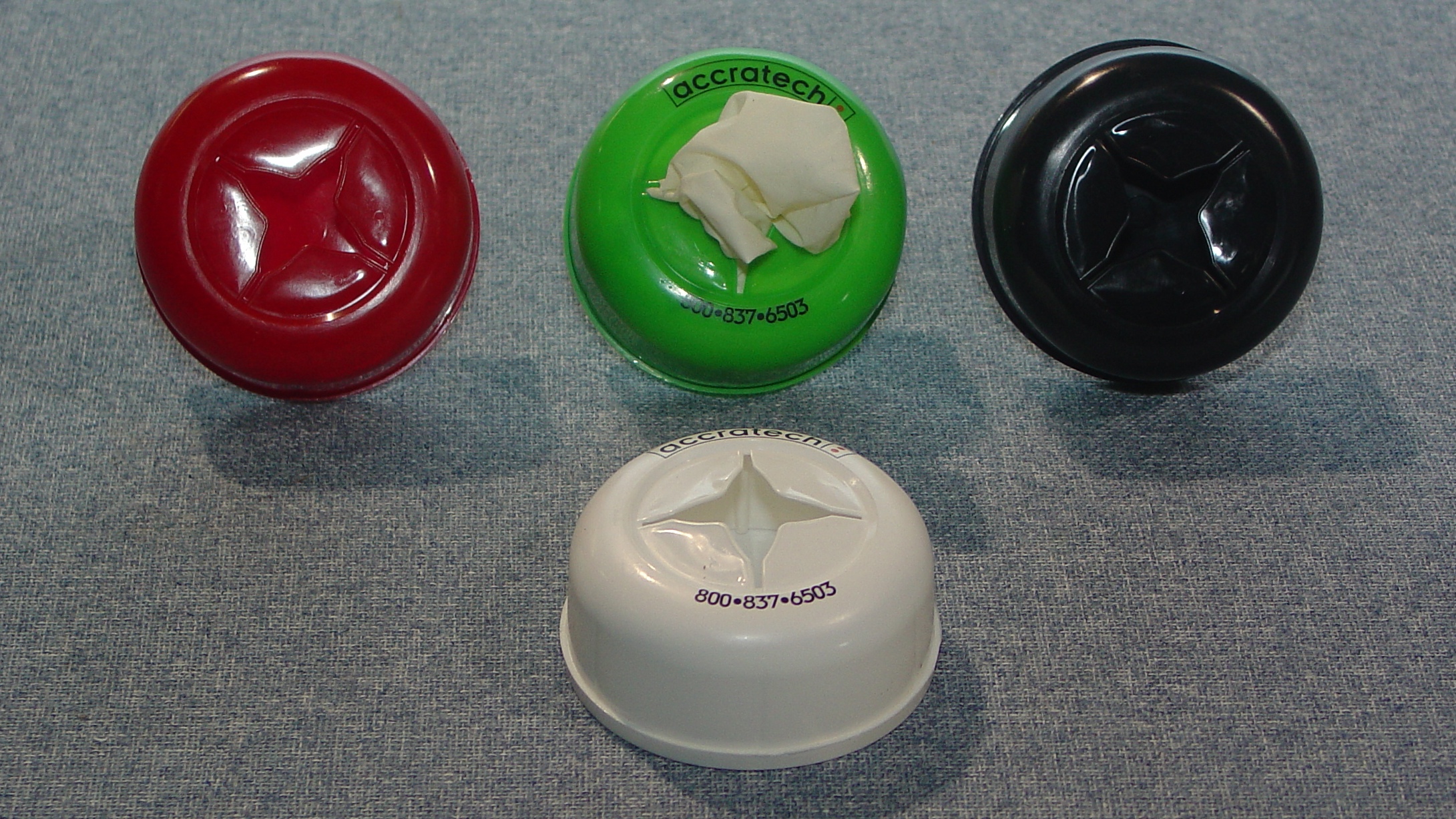 DISPENSER CUSTOMIZATION OPTIONS
The glove dispenser is available many colors to best suit your needs. The dispenser can be custom-printed with your company name, logo, and contact information for easy recognition and advertisement.
For more information about Accratech's versatile glove canister, please view our contact page and select "Dispensers" from the Area of Interest drop-down box.
UNIVERSAL SHARPS CONTAINER
The Universal Sharps Container is a half-pint, non-spill and self closing container, excellent for home, school, or industrial use. Constructed to be unbreakable, its self-closing mechanism makes it impossible to retrieve its contents once deposited inside. In addition to needles and lancets, there is a slit in the top to accept "break-away" utility knife blades, X-acto knife blades, and box cutter blades.